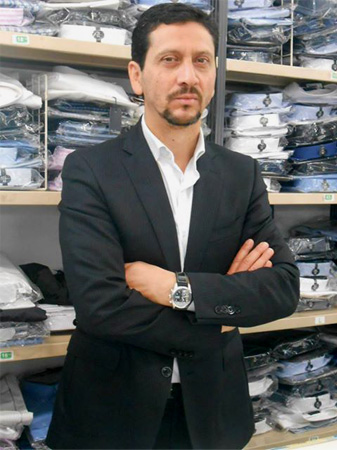 Welcome

ON THE WEBSITE FOR WHOLESALE CLOTHING BRANDED



Since 1992 our Company is specialized in the trade of branded and Made in Italy clothing and accessories.

Designer Made in Italy fast fashion and accessories for Men, Women and Children at Stock Price and Free Choice.

We are designer and made in Italy clothing and accessories wholesalers, in Italy and foreign countries, with an extraordinary match among quality, trademark and price.
We have been staying on the national market for many years, and we stand out for our experience, reliability and transparency. To purchase, the VAT is not required

We are on international market too and we already have customers in Russia, Switzerland, Latvia, Spain, Greece, Armenia, Belarus, Denmark, Germany, Luxemburg, Canada, Serbia, Nederland, United States, Ireland, France, Great Britain, Lithuania, Romania, Bulgaria, Albania, Slovakia, Lebanon, Norway, Finland, Belgium, Canary Islands, Czech Republic, Malta, Austria, Israel, Jordan, South Africa, Algeria, Poland, Camerun, Saudi Arabia and Japan.




... we expect You in Naples, one of the most beautiful town in the world! (we are at only 1500 metres from international airport)




We have a free Courtesy Car service from the Airport (waiting 5 minutes), the Central Station (20'), Garibaldi Square (20'), Port of Naples (30'), Subway Station of Frullone-San Rocco (10') or directly from your accommodation, by calling +39 338.86.68.857




Connections via direct fly:

Amsterdam 165 minutes, Athens 105', Barcelona 110', Berlin 140', Bremen 140', Brussels 140', Budapest 90', Colony 130', Eindhoven 140', Frankfurt 125', Geneva 105', Hamburg 150', Istanbul 130', Kaunas 160', Lisbon 180', London 160', Madrid 165', Manchester 175', Moscow 225', Munich 100', Nantes 160', Nottingham 180', Paris 140', Prague 120', Seville 165', Toulouse 120', Valencia 165', Vienna 100' and Warsaw 140'.